Use the guide below to see which cylinders are compatible with our Sparkling Water Makers.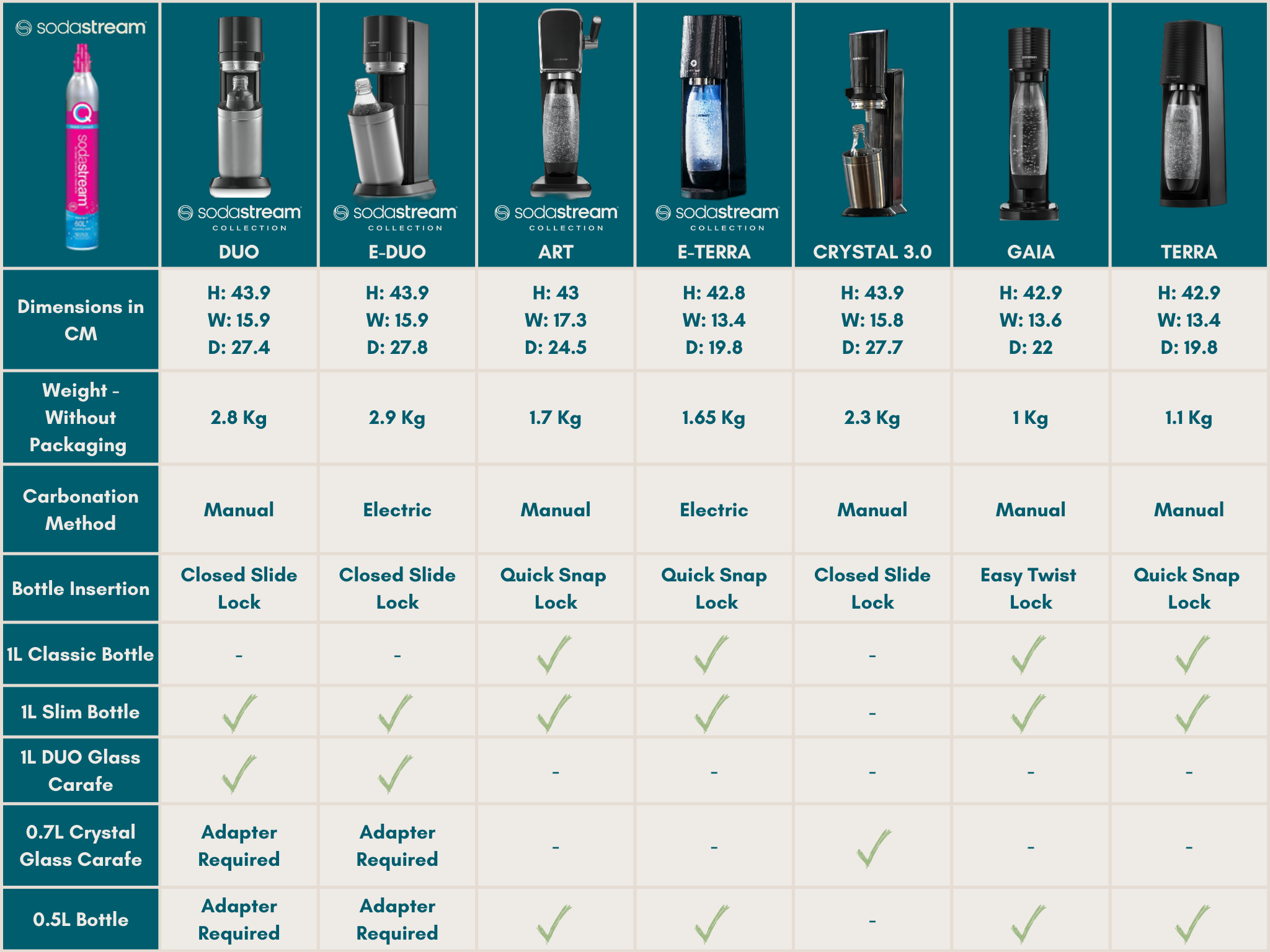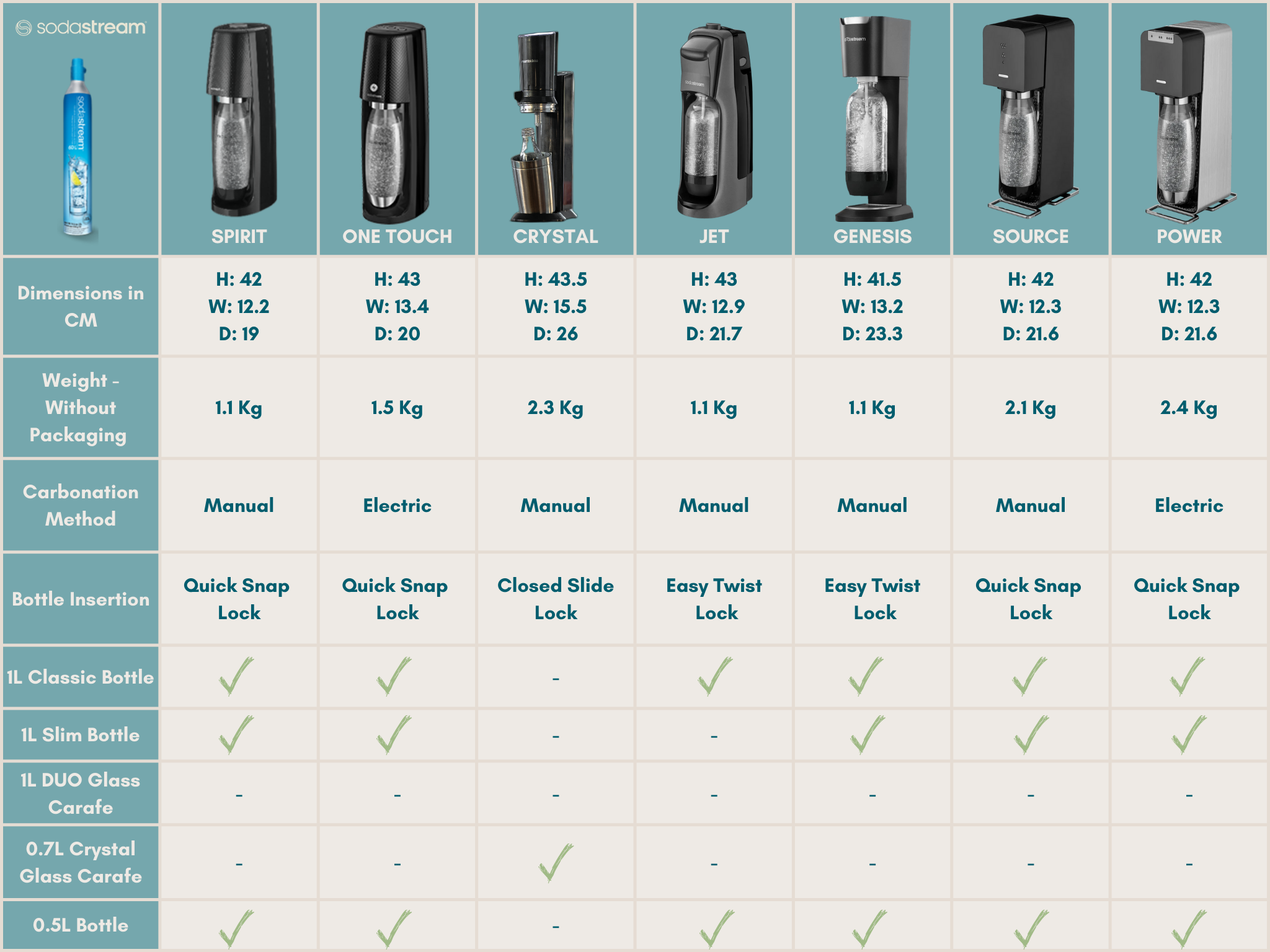 The E-TERRA, E-DUO, ART, TERRA, GAIA Sparkling Water Maker comes with the new easy-to-use pink-handle system and is only compatible with our Quick Connect Cylinders. You can exchange your existing cylinder for the new Quick Connect Cylinder at a retail location which carries the new Quick Connect Cylinder, or on our website.
The SodaStream 60L carbonating cylinder with the blue nylon wrap will fit all of our Sparkling Water Makers with a screw-in cylinder system. It is compatible with the Fizzi, One Touch, Aqua Fizz, Jet, Source, Play, Cool, Genesis, and Power Sparkling Water Makers.
The 130L and mini 4 oz. cylinder have been discontinued.
Sparkle Note
Using non-SodaStream cylinders is not a good idea. All our CO2 cylinders are quality tested when refilled. SodaStream gas cylinders should only be maintained and refilled by SodaStream. Unauthorized refilling of cylinders by third parties could be risky. SodaStream only warrants the safety of cylinders refilled by us, and SodaStream is not responsible for products of any other company or brand, which may damage the Sparkling Water Maker and void the warranty.